Chrysalis is an entity that emits strange frequencies in response to all kinds of environmental stimuli. Currently there are two to discover in Helsinki. Visitors to Esplanadi Park and Malminkartano Hill are invited to use our new Chrysalis Pagan – app to observe the Chrysalises as they evolve.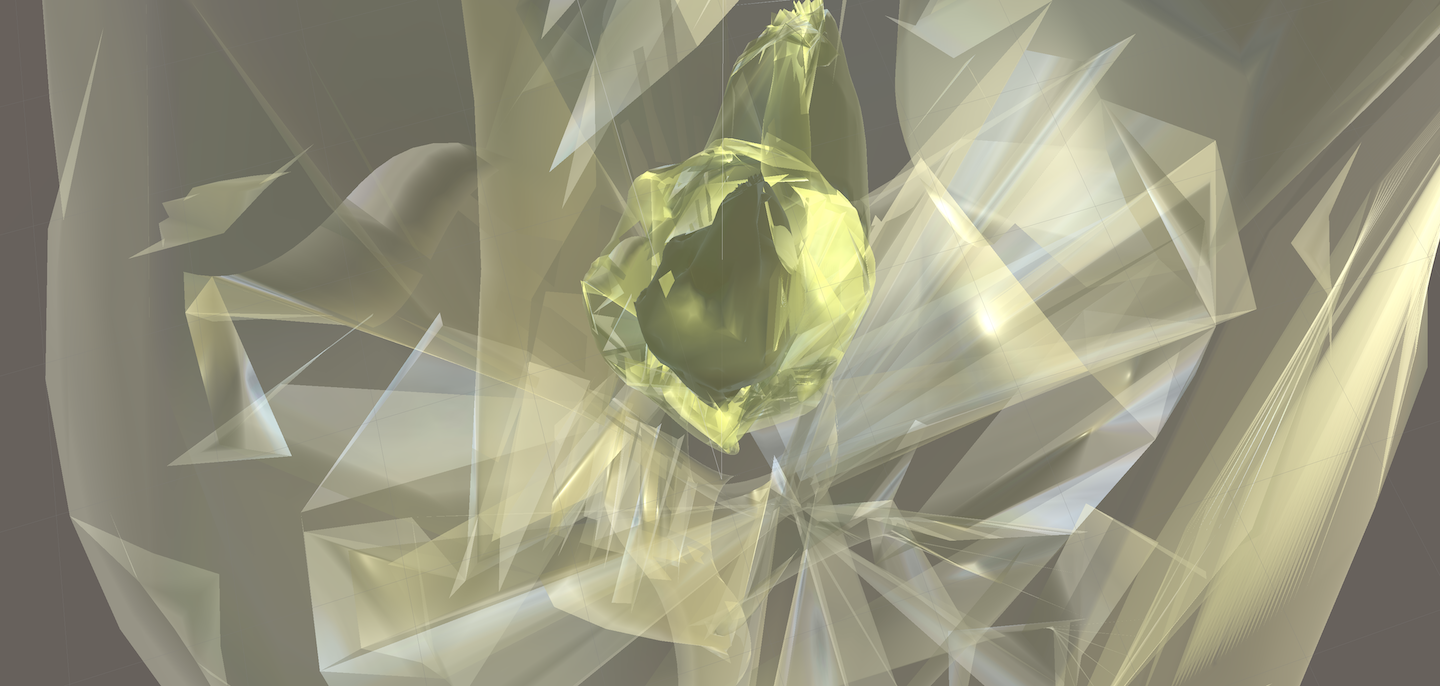 ---
Download now!
[instagram-feed]
---
Chrysalis
In April 2018 two Chrysalises were discovered living under the city of Helsinki. Pagan, have been watching them ever since. The Chrysalises started life as a faint signal from deep underground but now they have emerged. Both entities seem to emit strange frequencies in response to all kinds of environmental stimuli.
The Chrysalises seems to be evolving. Both have now completely emerged from their underground homes and appear to float like a golden apparitions and seem to reacts to invisible stimuli like mobile phone signals. At times their behaviour can seem strange and erratic and can even sometimes follow you around or even envelop you entirely.
Visitors of Esplanadi Park and Malminkartano Hill in Helsinki can use our free Chrysalis Pagan app as a viewer to see the Chrysalises and hear to the sounds they make. The app also lets you tune in to listen to the Chrysalises live from anywhere in the world. Research shows that the Chrysalises are guided by the moon and can be very active around noon and midnight. We are still not sure, why they are here, how long they will stay or even, if there are any more out there.
Pagan is monitoring the situation.
Check pagan.fi/chrysalis and follow @chrysalispagan on Instagram.
The story so far
In Spring 2018 Pagan, a creative collective from Kemiönsaari, made an audio detector. A playful RFID device that enabled music festival goers to pick up short music samples that were hidden around the venue. Sometime later while Pagan tested the Audio Detector  in Esplanadi Park they picked up a series of faint anomalous signals. After a second scan we noticed that the signals had grown significantly stronger and stranger. We developed the *Chrysalis Pagan app to help ourselves and others get a close look at this amazing phenomenon. With careful observation we were able to decipher a coded audio message which led us to a second Chrysalis about 13 km away high up on the top of Malminkartano Hill. Pagan are now also listening to the Chrysalis at Malminkartano Hill in the hope it might reveal another.
The Chrysalises seems to be continuously evolving and now float among us like ethereal apparitions.
As the chief custodians of these virtual entities, Pagan have claimed each physical site for the chrysalis. To acknowledge the appearance of these rarified forms, Pagan have marked each territory with golden flags fixed to cadastral property markers.
Golden
Both Chrysalises appear to be made from a very bright diaphanous golden material that defies earthly logic. Gold is a rare metal usually reserved for our most precious objects. Symbolic of wealth, power and ceremony. Ancient myth and folklore reveal humanity's deep connection through stories of golden rings, bears and apples and in the Kalevala, even Ilmari's hand crafted wife.  So maybe our Chrysalises are ancient and eternal and like the statues of the Golden Buddha are to be meditated on while they cast a benevolent light onto the onlooker. Who knows? It is too soon to tell.
Site specific
Each Chrysalis seems to be connected to a single location. What is the significance of Esplanadi Park and Malminkartano Hill? We know that under Esplanadi Park is a huge underground water reservoir. At first we wondered if water was important to the Chrysalis. Can an apparition become a living place of pilgrimage? Let's see.
Intangible
At the moment we can see and hear two unique Chrysalises. They have form, they are learning and are animated but we cannot touch them – yet. We have no idea how many more stages are left in their development. Pagan are monitoring the situation.
Evolving
Both Chrysalises live, breathe and emit sounds. Some sounds are very familiar so we think it is listening constantly to the sounds of the city. Pagan have heard human voices in it's music so if you want to make your own tests to find out if the Chrysalis can hear you – make some noise. Though you need to be nearby to see the Chrysalises, you can use the app to tune in anytime from anywhere in the world to hear it's music.
Natural
The chrysalises are simultaneously alien and earthly. Like us, they are connected to their environment and have a meaningful connection to the moon. We have recorded the Chrysalises peak activity correlates very closely with high points of the day (midday and midnight) and responds to lunar activity such as during full moon. FYI The next full moon is in two days time 19.05.19.
So there you have it. When Pagan first discovered the Chrysalis it was a faint underground signal. Since then it has emerged and now hovers, god-like above the ground. Pagan urge you to tune in and file your own reports.
* Our free Chrysalis Pagan app is now available in Google Play Store.
You will need an Android smartphone that supports AR Core and sometimes the Chrysalis is very quiet so we recommend wearing headphones for the full experience.
Join the observation team!
Pagan appeal to all users to report any strange behaviour or if you manage to decode any hidden messages. Please take screenshots, make a recording and share it with the community @chrysalispagan on Instagram and email us directly info@pagan.fi.
---
Follow @chrysalispagan on Instagram.
Field recordings
Observation log
2019.04.16. 11:00 EET | C1 | Esplanadi Park Helsinki | City centre busy public park | Lat/Long 60.1675, 24.9478
2019.04.27. 01:10 EET | C2 | Malminkartano Hill Helsinki | Man-made hill in a Helsinki suburb | Lat/Long 60.2510, 24.8439




---
Sculpture Expanded
MOVING LABORATORY OF PUBLIC ART
From downtown to Vuosaari, 10 artists are ready to change the urban landscape of Helsinki
– get ready for mutated fruits and augmented reality
https://www.sculptureexpanded.com
The Association of Finnish Sculptors will launch a truly unique exhibition event in Helsinki in summer 2019. Sculpture Expanded – Moving Laboratory of Public Artis a major public art project during which the urban space will become a laboratory for movable works of art. An international jury selected ten artists to produce a work for the Moving Laboratory from a total of 140 applications: artist couple Andy Best and Merja Puustinen, artist groups Forest Camp and Pagan, and artists Anna-Kaisa Ant-Wuorinen, Timo Heino, Shoji Kato, Le Hien Minh (Vietnam), Riikka Puronen, Pia Sirén and Denise Ziegler. The open call resulted in 40 applications from abroad and the rest were submitted by artists and groups of artists working in Finland.
Sculpture Expanded brings temporary public art in the cityscape of Helsinki. The works and the events linked to them being moved around will bring joy and in addition the project will offer urban residents new points of view to their surroundings. Furthermore, the project highlights the diversity of contemporary sculpture. Andy Best and Merja Puustinen's installation Strange Fruit will be attached to buildings in the form of inflatable, mutated fruits in spring 2019. Multidisciplinary art group Pagan presents a work that utilizes augmented reality; a cocooned organism called Chrysalis growing under the city of Helsinki.
As well as being a physical object, a sculpture can be immaterial or social. Eau de Sculptur by Riikka Puronen invites the viewers to sculpt with the power of thought. Timo Heino's and Shoji Kato's works will appear in the city only briefly at a time. The Jetty by artist group Forest Camp will function as a platform for spontaneous and planned events organised by the people of Helsinki
In the Moving Laboratory, the works will change place a number of times during the event from May to September 2019. Feedback from the audience will be collected throughout the summer. Sculpture Expanded will expand from the city centre to suburbs of Tapulinkaupunki, Vuosaari and Malminkartano. The places are chosen in cooperation with the artists and the Culture and Leisure and Urban Environment Divisions of the City of Helsinki.
Sculpture Expanded will polish the profile of Helsinki as a city of visual arts. It is the largest sculpture event in Helsinki in many years. The project is supported by HAM, Helsinki Art Museum and City of Helsinki, Culture and Leisure Division.
The project has been awarded a Taide2 grant from the Finnish Cultural Foundation.